How the Original Lyrics to "Hotel California" Disappeared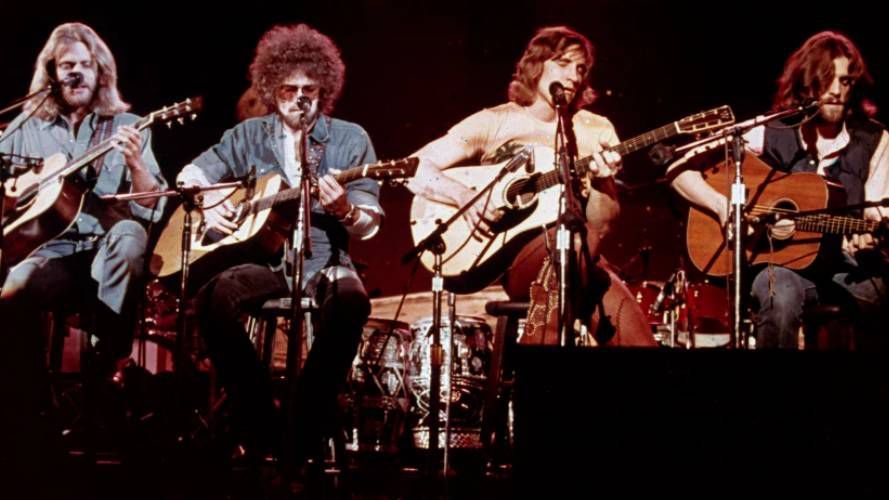 The famous lyrics to "Hotel California" were written by Eagles band members Don Henley and Glenn Frey in the late 1970s.
Now the rights to the album's original lyric sheets, handwritten on yellow notepads, are in dispute. Los Angeles Times contributor Nate Rogers joined "LA Times Today" host Lisa McRee to explain the legal wrangling over the lyrics.
The group wrote the lyrics for several songs on their album "Hotel California", reworking them as they went. But a biographer stole the lyric sheets while working on a book about the band in the 1970s. Eventually other people got involved as they tried to sell the lyric sheets.
"The newspapers were sold in 2005 to a man named Glenn Horowitz," Rogers said. "Glenn Horowitz is a famous rare book dealer specializing in literary archives. Glenn purchased the diaries, according to the indictment, and then sold them to two other gentlemen, Craig Inciardi and Edward Kozinski…Glenn, Edward and Craig were working together trying to sell these papers. According to the DA, it was a conspiracy and they were operating with known stolen material. So they are charged with some pretty serious crimes."
After the newspapers were auctioned in 2012, Don Henley of the Eagles became aware of the scheme. Rogers detailed his reaction.
"At that time, Don Henley bought a set of these papers. There were 100 pages in total, and only a handful of them ended up on that first auction. Don Henley said they were stolen and reported to the LA County Sheriff's Office that they were stolen. But he still bought some. It was the start of everything that has been dragging on for ten years now, which has led to charges being laid."
Legal documents show that the men trying to sell the lyric sheets conspired to create narratives about how they came to own the papers. If the case goes to trial and Henley wins, he could get his redacted words back.
"If these three men are found guilty, and if they face actual prison time if found guilty, the documents will be returned to [Henley]", Rogers said. "So it would be, I guess, a happy ending for Don Henley if that were to happen. Otherwise, if I understand correctly, if they are all found innocent, the case is dismissed. He wouldn't get the papers back unless he wanted to buy them like he did for the original series."
Click the arrow above to watch the full interview.
Watch "LA Times Today" at 7 and 10 p.m. Monday through Friday on Spectrum News 1 and the Spectrum News app.